Are you a church leader? Pursuing a call to ministry?
Discover God's plan for church leadership.
This course introduces the Jewish understanding of bridal attendants and reveals how Jesus used this illustration when he spoke about his church. It explores the roles of elders and deacons, as well as some practical ways to build effective teams within your local body. Don't miss it! Sign up today.
1

1| Introduction to Attendants of the Bride

3

3| The Office of Local Church Elders

4

5

5| Moving from Three to Five-fold Ascension Gifts

6

6| Building Effective Governance Teams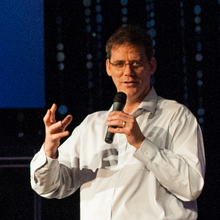 Lead Pastor, Northlands Church
Greg Haswell
Greg is passionate about creating space for others to walk into their calling, preaching the gospel of God's grace, and fostering a mature response to the Holy Spirit. He is well-respected for his devotion to God's Word and his grace-based teaching. He is the author of Beyond Leadership-a book about church governance and the responsibility of those leading churches worldwide.
Let's get started!
Click below to sign up!
Read Beyond Leadership
An eBook by Greg Haswell
This eBook expands on the teaching of Biblical governance and local church leadership. It's a must-read if you are in a leadership position in your church. 
It is available to download for free on this course site, or you can order a hard copy on Amazon.